Saved Vehicles

[

00

]
Welcome to My Garage, the modern way to utilize car inventory searches and make it easier for you to collect your vehicles of interest. Now you can personalize your vehicle search with cars that you have recently viewed and saved. If you sign up for our Alerts tool you will be notified by email when a price has been changed or the car has been sold. Our Auto Locator tool will also notify you when a vehicle you are searching for has been added to our inventory. We hope you enjoy using our My Garage tool.
Recently viewed (0)
No viewed cars.
Rare Alfa Romeo 8C Competizione for Sale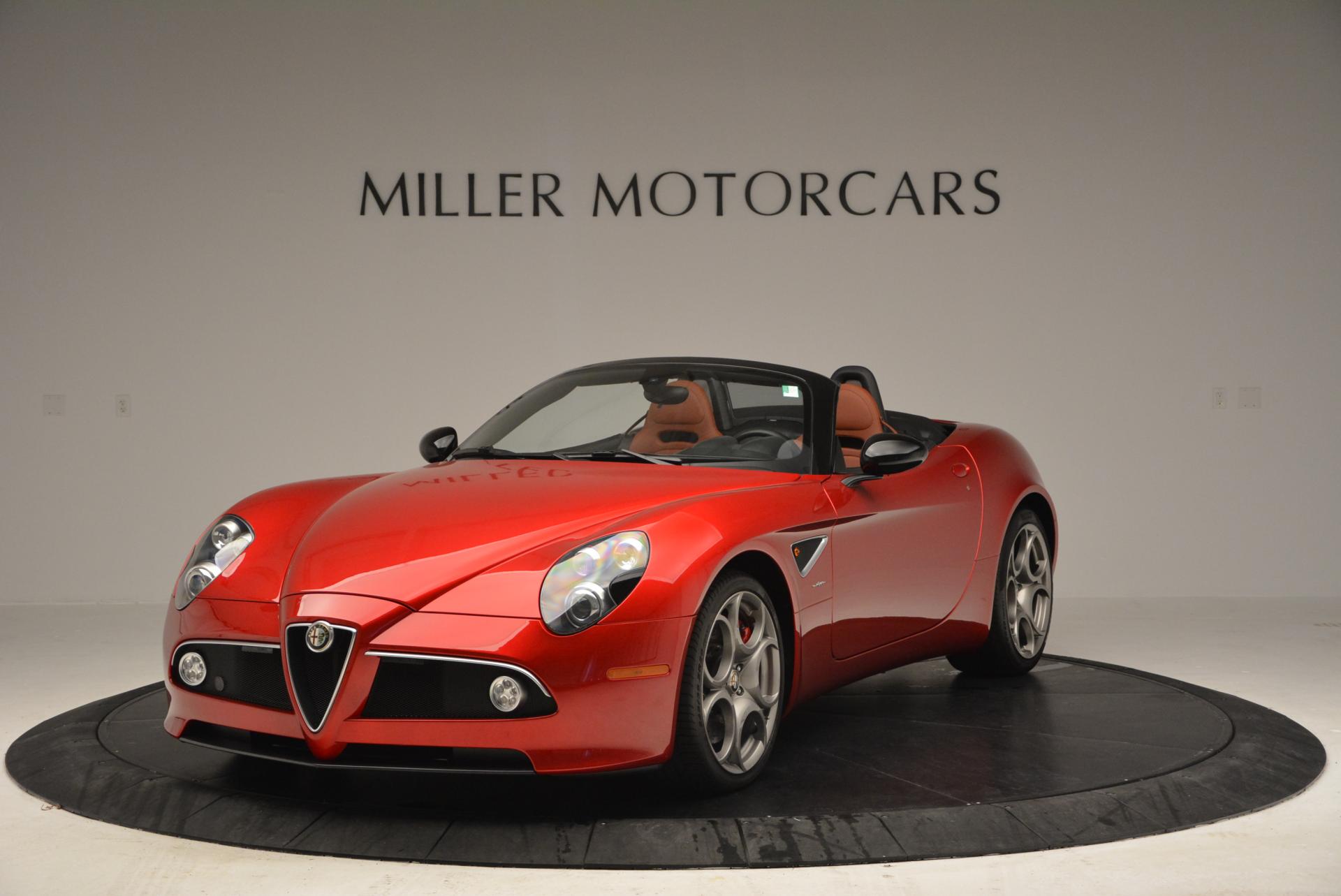 Strap in for this rare opportunity, car enthusiasts: a unique Alfa Romeo 8C Competizione is now up for sale. With fewer than 500 ever produced, you can be among the lucky few who own what's widely regarded as one of modern automotive history's crown jewels—but only if you move quickly. Whether you're looking for a collectible model from Marque that made its name on performance or an impressive addition to your dream garage, this 8C is sure to check both boxes easily. So visit us today, and don't be late to get the beauty into your garage.
Features of the Alfa Romeo 8C Competizione for Sale
The car is filled with amazing features that make it a standout vehicle.
Engine and Performance
The Alfa Romeo 8C Competizione is a beast of a machine, especially when it comes to its engine and performance capabilities. It has a V8 petrol engine that has an impressive 4691 cm3/286.3 cu in engine capacity and 32 valves.
With a maximum output of 450 PS at 7000 rpm and a torque of 470.0 Nm at 7000 rpm, this car can really pack a punch. Its RWD drivetrain only adds to its already impressive performance capabilities. And with a 6-speed manual transmission gearbox and limited slip differential, drivers have complete control over the power and speed of this magnificent machine.
Speed
The Alfa Romeo 8C Competizione is a true masterpiece of Italian engineering, showcasing stunning design and exhilarating performance. With a top speed that reaches an impressive 293 km/h (182 mph), this powerhouse of a sports car is sure to keep adrenaline junkies and car enthusiasts alike on the edge of their seats. And when it comes to acceleration, the 8C doesn't disappoint, going from 0 to 100 km/h, or 0 to 62 mph, in a mere 4.20 seconds.
Dimensions and Space
A stunning sports car with impressive dimensions and lots of room is the Alfa Romeo 8C Competizione. With a wheelbase of 269.6 cm (106.14 in), it offers a smooth and secure journey. The car's impressive length of 438.1 cm (172.48 in) gives it prominence on the road. The vehicle is wider than most sports cars at just over 1.8 meters (189.4 cm or 74.57 in). It is obviously built for speed because its curb weight is 1585 kg (3494 lbs).
Exterior Design
The exterior of the Alfa Romeo 8C Competizione is simply stunning, and it has a classic, old-school look with modern touches. The bonnet's long shape is accentuated by two air intakes on either side, giving this car an aerodynamic look. The LED headlights have been designed to fit perfectly into the overall shape of the car, while the unique grille design is sure to turn heads. The rear of the 8C Competizione has been redesigned with a spoiler, adding an extra element to its exterior. With 20-inch alloy wheels and sharp curves, this car looks as good as it performs.
Interior Comfort and Luxury
The interior of the 8C Competizione is just as impressive. The upholstered leather seats offer maximum comfort, while the dashboard has been designed with an eye for detail. With an integrated infotainment system and navigation that can be used via a multifunctional steering wheel, you'll always stay connected. The car also offers Bluetooth connectivity, climate control, and cruise control to make your journey even more enjoyable.
Safety and Driver Assistance
The Alfa Romeo 8C Competizione has been designed with safety in mind. It is equipped with a range of advanced safety features, such as ABS (Anti-lock Braking System), ESP (Electronic Stability Program), and EBD (Electric Brake Distribution). The car also has six airbags and an active headrest system for extra protection. The 8C Competizione is sure to keep you safe and secure on the road, no matter what your destination may be.
The Rare Nature of the Alfa Romeo 8C Competizione
The Alfa Romeo 8C Competizione is one of the rarest and most sought-after supercars in the world. Released in 2007, the 8C Competizione was a limited edition vehicle produced by the Italian automaker Alfa Romeo. Only 500 units of the supercar were ever made, making it an incredibly exclusive and rare car model.
Limited Production: A Closer Look
The 8C Competizione was a limited edition concept car, and its production was limited to just 500 units. The car was introduced as a concept vehicle at the Frankfurt Motor Show in 2003, receiving a great deal of critical acclaim. However, it took another four years for the car to finally enter production, and as a result, only 500 units were ever manufactured.
A Masterpiece of Unique Design and Engineering
The 8C Competizione is a masterpiece of design and engineering. The supercar features a distinctive streamlined carbon fiber body with smooth curves and flowing lines that help reduce wind resistance and improve aerodynamics. The car's chassis is made from carbon fiber, making it both lightweight and incredibly strong.
Exclusivity and Prestige
The 8C Competizione is not just a car; it's a statement of exclusivity and prestige. Owning an 8C Competizione is a testament to one's wealth, good taste, and appreciation of fine engineering. The limited production of this vehicle guarantees that it will remain a rare and highly prized collector's item for many years to come.
Rarity as a Factor in Resale Value
The rarity of the 8C Competizione has made it a highly valuable car on the resale market. Since only 500 units were produced, the car has become a collector's item, and its value has continued to rise over the years. As of 2021, a used 8C Competizione can still fetch upwards of $300,000 on the resale market—nearly double its original sticker price.
Select Your Rare Car from Our Inventory
The 8C Competizione is a rare and highly sought-after supercar, and now you can own one for yourself. At our dealership, we carry an extensive selection of limited-edition vehicles from around the world, including the 8C Competizione. Stop by our dealership today to find your dream car, along with service records and maintenance options. Our helpful staff would be more than pleased to assist you in finding the ideal vehicle for your requirements.
LOCATION
Alfa Romeo of Westport
1026 Post Road East
Westport, CT 06880
HOURS
Monday - Friday:
9:00AM - 6:00PM
Saturday:
9:00AM - 4:00PM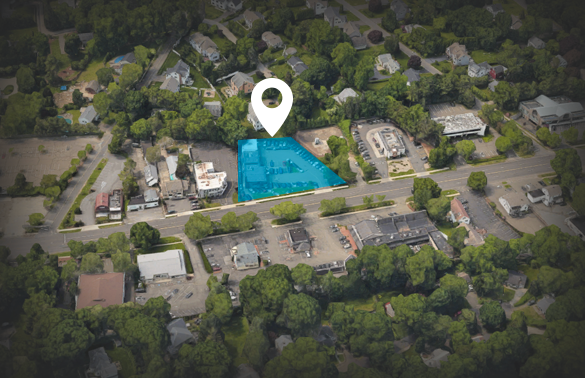 * Images, prices, and options shown, including vehicle color, trim, options, pricing and other specifications are subject to availability, incentive offerings, current pricing and credit worthiness.The advertised price does not include sales tax, dealer conveyance fee of $599, vehicle registration fees, other fees required by law, finance charges and any documentation charges.
We make every effort to ensure the accuracy of the information on this site, however errors do occur. Please verify all information with a sales associate by calling or e-mailing us.
If a person writes a check without sufficient funds in an associated account to cover it, the check will bounce, or be returned for insufficient funds. Each state has laws regulating how merchants may respond to bounced checks. In Connecticut, the merchant may file a civil suit and press criminal charges if the check writer does not reimburse him for a bounced check after the merchant has sent several notices regarding the matter.
Posted Notice Requirement
Merchants and other business owners who accept checks must post a notice where customers are likely to see it warning them of the potential consequences of writing bad checks. The notice must include the civil penalties that bad check writers may face, the appropriate Connecticut statute number and an advisory that the check writer may also face criminal penalties
Civil and Criminal Penalties
As of 2010, civil courts may require the check writer to reimburse the merchant for the value of the check plus pay up to $750 if he has no back account or $400 if the check is returned for insufficient funds. If the merchant chooses to press criminal charges, the bad check writer may face a fine of up to $1,000 and up to one year in jail. Writing a bad check is a felony charge if the check was for more than $1,000 and a misdemeanor if written for a lesser amount.
Required Written Notices
If a check bounces, the merchant must send the check writer a letter by certified mail at the check writer's last known address or place of business. Usually this letter is sent to the address on the writer's check. The letter must inform the writer that the check was returned ask him to reimburse the merchant for the amount of the check and inform him of the potential criminal or civil penalties if he fails to do so. If the check writers does not respond to the letter within 15 days of receipt, the merchant must send a second letter. This letter must inform the check writer that he has 30 days to reimburse the merchant before the merchant takes legal action against him. Both letters must be written in both English and Spanish.