Saved Vehicles

[

00

]
Welcome to My Garage, the modern way to utilize car inventory searches and make it easier for you to collect your vehicles of interest. Now you can personalize your vehicle search with cars that you have recently viewed and saved. If you sign up for our Alerts tool you will be notified by email when a price has been changed or the car has been sold. Our Auto Locator tool will also notify you when a vehicle you are searching for has been added to our inventory. We hope you enjoy using our My Garage tool.
Recently viewed (0)
No viewed cars.
Most Iconic Alfa Romeo Models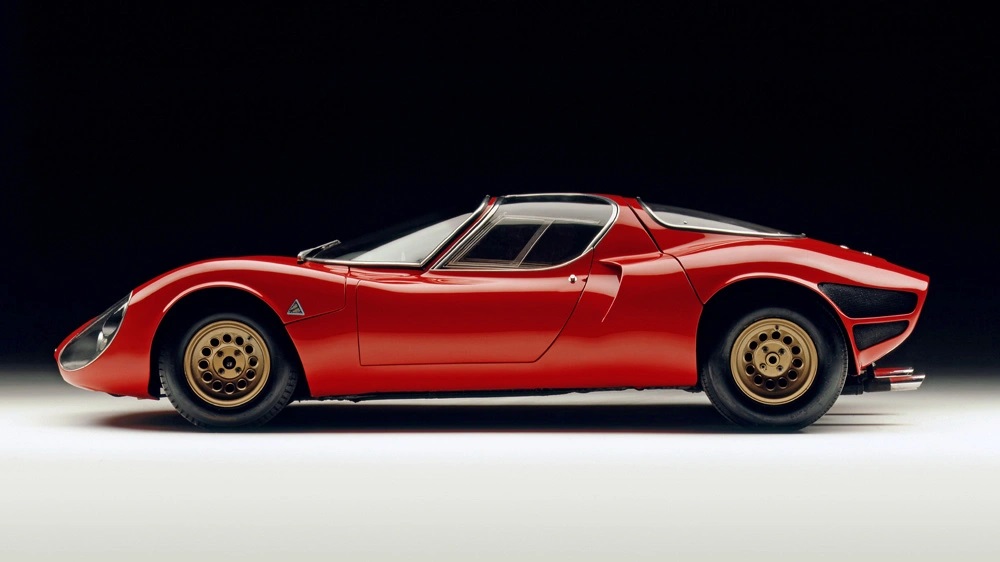 Alfa Romeos is an Italian car manufacturer known for producing high-performance cars. While Alfa managed to make beautiful car models over the years, some of its most iconic vehicles have come out in recent years.
Look at some of Alfa Romeo's most popular and well-known models. Then, we'll discuss what makes these cars unique and why they have become so iconic. So, if you're curious about some of Alfa Romeo's best vehicles, keep reading!
The First Alfa Romeo
The Alfa Romeo 20/30 was the company's first production car. It was released in 1910 and was a two-seater with a four-cylinder engine. While it may not have been as flashy or high-performance as some of Alfa Romeo's later models, it was necessary for the company. It helped them to establish itself as a leading manufacturer of luxury cars. Alfa Romeo 20/30 has a horsepower of around 40 and a top speed of approximately 60mph, making it an impressive vehicle for its time. Unfortunately, vehicle production was halted at that time due to World War I.
30's Alfa Romeo 8C
The birth of Alfa race cars started with the Alfa Romeo 8C, produced in the 1930s and was a high-performance sports car with an innovative design. It had a powerful eight-cylinder engine, hence its name, and could reach speeds up to 95mph. The 8C had success in racing competitions, winning multiple events, including the 24 Hours of Le Man's race in 1931. The 8C has become a highly collectible and valuable car due to its rarity and racing history, with some models selling for millions of dollars at auction.
Alfa Romeo Giulia GTA
The Alfa Romeo Giulia GTA was a high-performance version of the Giulia, released in 1965. It had a powerful V8 engine and could reach speeds up to 160mph. The GTA also featured slick aerodynamic styling and lightweight materials, making it a dominant force on the racetrack. As a result, this car has become highly collectible and desirable among car enthusiasts and collectors. The Giulia GTA was also inspired by the Alfa Romeo Giulia Quadrifoglio, a current high-performance version of the Giulia.
1966 Alfa Romeo Spider
The Alfa Romeo Spider is a convertible roadster in production since 1966. The Spider's design was updated in 1994 by Pininfarina, which resulted in a more modern look but still kept the classic charm of the original Spider. This car has been featured in multiple movies, including The Graduate and Sabrina, further solidifying its status as an iconic Alfa Romeo model.
Alfa Romeo 1750 GT
The Alfa Romeo 1750 GT Veloce was a compact, stylish sports car released in 1968. It featured a powerful four-cylinder engine with a top speed of over 125mph. The 1750 GT Veloce has become an icon for its combination of performance and style and its popularity among collectors and enthusiasts. The suspension and handling of the 1750 GT Veloce made it a pleasure to drive, making it a favorite for those looking for a stylish sports car. It also included safety features, such as an integrated roll bar and three-point seatbelts, a rarity in vehicles of its time.
70's Alfa Romeo Montreal
The Alfa Romeo Montreal was produced in the 1970s and was designed as a grand touring sports car. It had a V8 engine and could reach up to 137mph, making it a powerful and speedy vehicle. Montreal also stood out for its unique and striking design, swooping lines, and bold color choices. Today, Montreal is highly sought after by car enthusiasts and collectors.
Alfa Romeo Alfasud
Alfa Romeo's Alfasud was a small front-wheel drive and affordable sports car released in the 1970s. It had a four-cylinder engine and could reach speeds up to 110mph. The Alfasud was famous for its combination of performance and affordability, and stylish design. It helped to make Alfa Romeo a more popular brand among everyday drivers and helped to increase their sales numbers.
90's Alfa Romeo 155
The Alfa Romeo 155 was a popular model in the 1990s and was known for its success in touring car racing. It had a V6 engine and could reach speeds up to 155mph, hence its name. The 155 also had an aerodynamic design that helped it perform well on the racetrack. It had a permanent four-wheel drive system and a 2.0-liter turbocharged engine that were both taken from the Lancia Delta Integrale.
2000's Alfa Romeo 8C Competizione
The Alfa Romeo 8C Competizione was a limited-edition sports car released in the 2000s. It had a V8 engine and could reach speeds up to 181mph, making it one of the fastest Alfa Romeo models ever produced. The 8C Competizione also had a sleek and stylish design, cementing its status as a modern icon for the company.
Alfa Romeo Giulia Quadrifoglio
The Alfa Romeo Giulia Quadrifoglio is the latest iconic model from the company, released in 2016. It's a high-performance sedan with a twin-turbo V6 engine and a top speed of 191mph.
The Giulia Quadrifoglio has received praise for its striking design and impressive performance, solidifying it as a new icon for the Alfa Romeo brand.
The company's Centro Stile Alfa Romeo, or Style Center, is responsible for the design of all Alfa Romeo vehicles, from the family car shell to the concept car. It includes not just the exterior and interior styling but also aspects such as ergonomics and aerodynamics that have revolutionized the car industry.
Conclusion
Alfa produced a few of the best Alfa Romeos models, like the Alfa Romeo SZ, Giulia Sprint GT, and the latest. Whether it's their historical significance, stunning design, or impressive performance, each of these cars has helped to shape the legacy of the Alfa Romeo brand. So if you're looking for a classy Alfa Romeo, visit our website to check the available offers on all the different types of Alfa Romeos.
LOCATION
Alfa Romeo of Westport
1026 Post Road East
Westport, CT 06880
HOURS
Monday - Friday:
9:00AM - 6:00PM
Saturday:
9:00AM - 4:00PM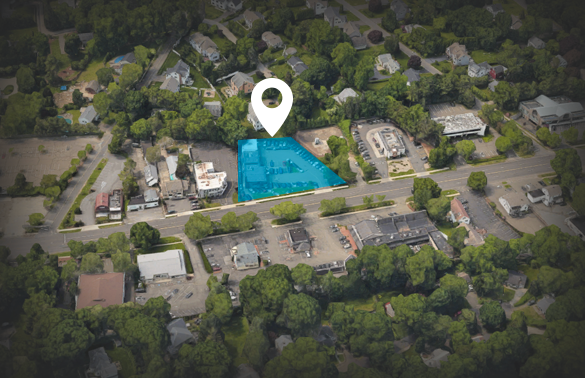 * Images, prices, and options shown, including vehicle color, trim, options, pricing and other specifications are subject to availability, incentive offerings, current pricing and credit worthiness.The advertised price does not include sales tax, dealer conveyance fee of $599, vehicle registration fees, other fees required by law, finance charges and any documentation charges.
We make every effort to ensure the accuracy of the information on this site, however errors do occur. Please verify all information with a sales associate by calling or e-mailing us.
If a person writes a check without sufficient funds in an associated account to cover it, the check will bounce, or be returned for insufficient funds. Each state has laws regulating how merchants may respond to bounced checks. In Connecticut, the merchant may file a civil suit and press criminal charges if the check writer does not reimburse him for a bounced check after the merchant has sent several notices regarding the matter.
Posted Notice Requirement
Merchants and other business owners who accept checks must post a notice where customers are likely to see it warning them of the potential consequences of writing bad checks. The notice must include the civil penalties that bad check writers may face, the appropriate Connecticut statute number and an advisory that the check writer may also face criminal penalties
Civil and Criminal Penalties
As of 2010, civil courts may require the check writer to reimburse the merchant for the value of the check plus pay up to $750 if he has no back account or $400 if the check is returned for insufficient funds. If the merchant chooses to press criminal charges, the bad check writer may face a fine of up to $1,000 and up to one year in jail. Writing a bad check is a felony charge if the check was for more than $1,000 and a misdemeanor if written for a lesser amount.
Required Written Notices
If a check bounces, the merchant must send the check writer a letter by certified mail at the check writer's last known address or place of business. Usually this letter is sent to the address on the writer's check. The letter must inform the writer that the check was returned ask him to reimburse the merchant for the amount of the check and inform him of the potential criminal or civil penalties if he fails to do so. If the check writers does not respond to the letter within 15 days of receipt, the merchant must send a second letter. This letter must inform the check writer that he has 30 days to reimburse the merchant before the merchant takes legal action against him. Both letters must be written in both English and Spanish.