Saved Vehicles

[

00

]
Welcome to My Garage, the modern way to utilize car inventory searches and make it easier for you to collect your vehicles of interest. Now you can personalize your vehicle search with cars that you have recently viewed and saved. If you sign up for our Alerts tool you will be notified by email when a price has been changed or the car has been sold. Our Auto Locator tool will also notify you when a vehicle you are searching for has been added to our inventory. We hope you enjoy using our My Garage tool.
Recently viewed (0)
No viewed cars.
Looking Ahead to Alfa Romeo's 2022 Model Lineup

When it comes to Italian car brands, Alfa Romeo has always followed closely after Ferrari in terms of historical significance. Alfa Romeo may not have had the same success on the track as fellow Italian brand Ferrari, but their cars have always been known for their beauty, speed, and grace on the road.
For years now, particularly since Fiat Chrysler Automobiles took over the brand, Alfa Romeo has been rebuilding its lineup and trying to recapture some of that former glory. And it looks like they're continuing that trend in 2022 with a whole slew of new models set to hit the market. Here's a quick rundown of what we can expect from Alfa Romeo in 2022:
2022 Alfa Romeo Giulia
As always, the Alfa Romeo Giulia is still one of the best-looking models against its rivals. While it may not be as luxurious as some of its sports sedan competition, its well-balanced design and sharp lines make it a firm favorite of the automotive media. In 2022, it will be available in the Sprint, Ti, Veloce (Ti Sport), and Quadrifoglio models.
The latest 2022 model is set to debut at the 2018 Los Angeles Auto Show with changes inspired by their sports car lineup, most notably the Quadrifoglio and Stelvio. It will reportedly feature a more powerful engine than its predecessor, but an official release date hasn't been announced. It also features a few prominent safety upgrades: automatic high beams, adaptive cruise control, blind-spot, lane departure warning signals, and front/rear parking sensors are all advancements made in this upcoming year's model of the Alfa Romeo Giulia.
2022 Alfa Romeo Stelvio
Like its smaller sibling, the Alfa Romeo Stelvio features a sleek and recognizable design that has the performance specs to back it up. Like the Giulia, the Stelvio will be offered in four models: the Sprint, Ti, Veloce, and Quadrifoglio. Similarly, it will also highlight these new safety and driver enhancements. These include adaptive cruise control, automatic high beams, blind-spot monitoring, and lane departure warning signals.
The new model will also feature a lot of the same enhancements that the Guilia does including a new infotainment system, an updated chassis and suspension, and a redesigned front fascia. It's slated to hit the market in early 2022.
2022 Alfa Romeo 4C Spider
The Alfa Romeo 4C is one of the brand's most iconic models, both for its classic design and for the fact that it's one of the few Italian sports cars you can actually afford. However, its small size makes it a little difficult to get in and out of. But there are plans for an all-new model of the 4C built on a new chassis which will let you get more comfortable while driving it. It is a very rare and limited edition version of the mostly discontinued sports car classic.
Leasing vs. Buying a New Alfa Romeo
When purchasing your new Alfa Romeo, you have two choices: leasing or buying.
Leasing a car is very similar to renting one. You make a monthly payment and are given a set number of miles you can drive each year. At the end of your lease, you can either return the car or buy it for a predetermined price.
When you buy a car, you make a large initial payment and own the car once you finish paying it off. You can use it as much as you want until your loan is paid off, and then decide to sell or trade-in afterward.
Both options have their pros and cons; leasing typically has lower monthly payments than buying, but if you really love your Alfa Romeo, you may want to consider buying it instead of leasing so that you can keep it forever.
Alfa Romeo Car Payments
The cost of your car payment will depend on the price of the model you choose, its interest rate, and how much money you put down when you buy or lease it. You can reduce your monthly payments by choosing a longer loan term, but this will also increase the total amount of interest you pay over the life of the loan.
If you're looking to lease a car, your monthly payments will be based on the car's price, the number of miles you're allowed to drive each year, and the length of your lease.
No matter which option you choose, make sure to budget for car payments so that you're not caught off guard down the road.
Where to Buy a New 2022 Alfa Romeo
At Alfa Romeo of Westport, we are always proud to offer the latest and most popular models from this venerable Italian car company. Our dealership is stocked with the latest Alfa Romeo models, including the Giulia and Stelvio and our team of expert sales associates will help you find a model that suits your every need.
We Are Passionate About Our Business
We here at Alfa Romeo of Westport are passionate about our brand and our business. We're a family-owned business that treats every customer like they were one of us, with the highest quality cars and superior customer service. As a member of our showroom team, you'll be part of a business where hard work is rewarded and your success is our success.
We Offer the Best Customer Service
Not only do we pride ourselves on our beautiful cars and knowledgeable staff, but we also offer the best customer service in the business. We want you to be happy with your purchase for years to come, and our team is always here to help you out with whatever you need.
This includes providing you with regular maintenance and routine car services, helping you find the perfect accessories and parts, and anything else you might need to keep your car looking and running its best.
We Have the Best Inventory On the East Coast
The Alfa Romeo of Westport is one of the largest showrooms on the east coast and we pride ourselves on our extensive inventory. From new models to pre-owned cars, we'll help you find the perfect car for your needs and we'll do everything we can to get it to you whether you live in Westport or all the way down in Boston or New York City.
Interested in taking a look at some of the cars we have in stock right now? Click here.
LOCATION
Alfa Romeo of Westport
1026 Post Road East
Westport, CT 06880
HOURS
Monday - Friday:
9:00AM - 6:00PM
Saturday:
9:00AM - 4:00PM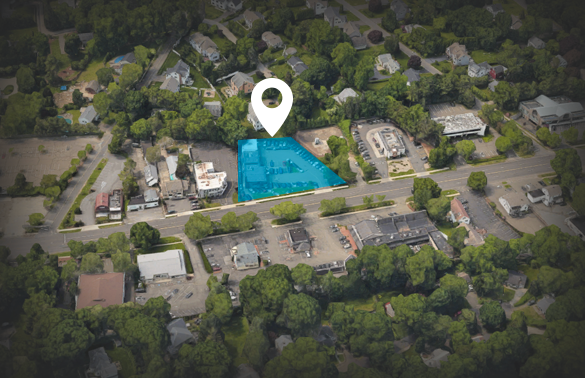 * Images, prices, and options shown, including vehicle color, trim, options, pricing and other specifications are subject to availability, incentive offerings, current pricing and credit worthiness.The advertised price does not include sales tax, dealer conveyance fee of $599, vehicle registration fees, other fees required by law, finance charges and any documentation charges.
We make every effort to ensure the accuracy of the information on this site, however errors do occur. Please verify all information with a sales associate by calling or e-mailing us.
If a person writes a check without sufficient funds in an associated account to cover it, the check will bounce, or be returned for insufficient funds. Each state has laws regulating how merchants may respond to bounced checks. In Connecticut, the merchant may file a civil suit and press criminal charges if the check writer does not reimburse him for a bounced check after the merchant has sent several notices regarding the matter.
Posted Notice Requirement
Merchants and other business owners who accept checks must post a notice where customers are likely to see it warning them of the potential consequences of writing bad checks. The notice must include the civil penalties that bad check writers may face, the appropriate Connecticut statute number and an advisory that the check writer may also face criminal penalties
Civil and Criminal Penalties
As of 2010, civil courts may require the check writer to reimburse the merchant for the value of the check plus pay up to $750 if he has no back account or $400 if the check is returned for insufficient funds. If the merchant chooses to press criminal charges, the bad check writer may face a fine of up to $1,000 and up to one year in jail. Writing a bad check is a felony charge if the check was for more than $1,000 and a misdemeanor if written for a lesser amount.
Required Written Notices
If a check bounces, the merchant must send the check writer a letter by certified mail at the check writer's last known address or place of business. Usually this letter is sent to the address on the writer's check. The letter must inform the writer that the check was returned ask him to reimburse the merchant for the amount of the check and inform him of the potential criminal or civil penalties if he fails to do so. If the check writers does not respond to the letter within 15 days of receipt, the merchant must send a second letter. This letter must inform the check writer that he has 30 days to reimburse the merchant before the merchant takes legal action against him. Both letters must be written in both English and Spanish.