Saved Vehicles

[

00

]
Welcome to My Garage, the modern way to utilize car inventory searches and make it easier for you to collect your vehicles of interest. Now you can personalize your vehicle search with cars that you have recently viewed and saved. If you sign up for our Alerts tool you will be notified by email when a price has been changed or the car has been sold. Our Auto Locator tool will also notify you when a vehicle you are searching for has been added to our inventory. We hope you enjoy using our My Garage tool.
Recently viewed (0)
No viewed cars.
Get a Quick Quote on an Alfa Romeo Vehicle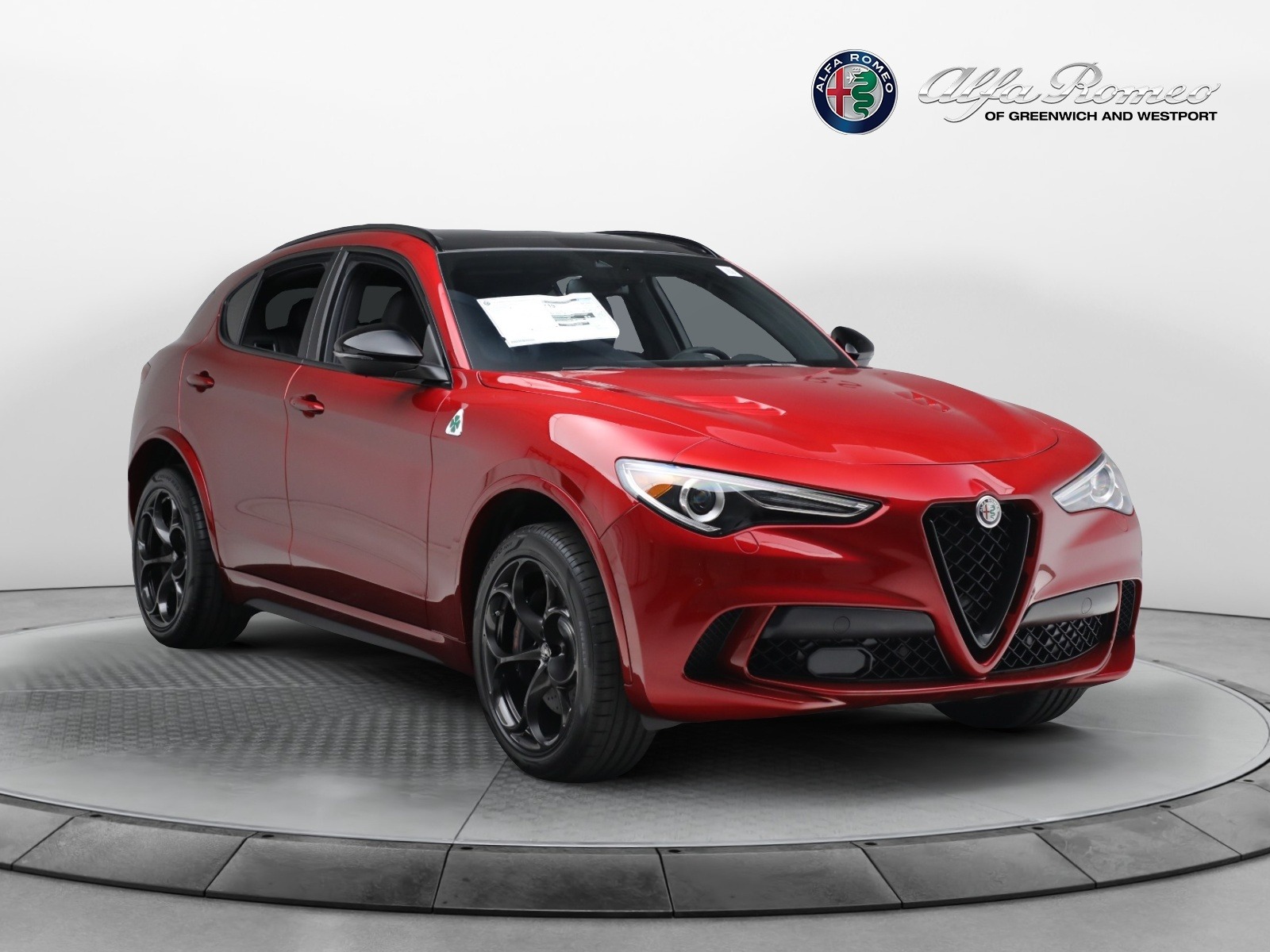 Ready to step into the world of Alfa Romeo, where opulence meets performance? At our dealership, we're rewriting the script for acquiring luxury vehicles. Experience a hassle-free journey as we unveil the exhilarating path to driving your dream Alfa Romeo. With a swift click or a personal visit, you're about to discover how seamless obtaining a quick quote can be, all while redefining the way you finance your ultimate ride. Embark on this thrilling expedition with us, where the road to Alfa Romeo elegance has never been smoother. Visit us now at Alfa Romeo of Westport and prepare to redefine your driving narrative.
Easy Quote Getting Process
When it comes to embracing the elegance and performance of an Alfa Romeo vehicle while considering financing possibilities, our dealership takes pride in presenting an effortlessly streamlined process designed with your convenience in mind. Allow us to guide you through the intricacies of our easy quote-getting process and the array of financing options awaiting you:
Selecting Your Desired Alfa Romeo Vehicle Model
Begin your journey by making a choice that resonates with your automotive aspirations. Whether you opt to embark on this exciting venture through our user-friendly website or by personally visiting our dealership, the initial step ensures you're setting the stage for a personalized experience.
Exploring our Website and Completing the Form
Should you choose the online avenue, our website stands ready to welcome you. Immerse yourself in the digital realm where you'll find a purposefully crafted form, meticulously designed to capture the specifics required to generate a bespoke quote. This virtual gateway connects you to the realm of Alfa Romeo.
Sharing Essential Contact Information and Additional Details
As you engage with the form, we kindly request fundamental contact details, including your name, email address, and phone number. To further enhance the tailored approach, we may inquire about unique preferences or special considerations you have in mind for your Alfa Romeo vehicle. Rest assured, this information is pivotal in crafting a quote that reflects your individuality.
Receiving a Personalized Quote Encompassing Financing Possibilities
With the information you've thoughtfully provided, our adept team springs into action, curating a personalized quote for the Alfa Romeo model you've set your sights on. Beyond the vehicle's base price, this quote is a comprehensive overview that encompasses potential discounts, applicable promotions, and a spectrum of financing alternatives. This ensures that your financial journey aligns harmoniously with your budget and aspirations.
Navigating a User-Friendly Interface with Crystal-Clear Instructions
Reflecting our commitment to your satisfaction, our digital interface has been thoughtfully designed for effortless navigation. Even if technology isn't your forte, our user-friendly platform ensures intuitive progression. Step-by-step instructions illuminate the path, guaranteeing a seamless and enjoyable experience from start to finish.
Financing Options and Flexibility for Luxury Cars
When you step into the world of luxury cars, your financial journey is as unique as your automotive aspirations. That's why our dealership takes pride in offering a range of flexible financing plans, each meticulously designed to cater to your individual preferences. Here's an in-depth look at the options we provide:
Loan with Flexible Monthly and Down Payment Options
Our loan financing option allows you to spread the cost of your Alfa Romeo over a comfortable timeframe. We recognize that financial commitments vary, which is why we offer the flexibility to choose your monthly payment amount. Whether you prefer a lower monthly payment with an extended term or a slightly higher payment over a shorter period, our team is here to tailor the loan structure to align perfectly with your budget. Additionally, we understand that the initial down payment plays a crucial role in your financial planning. Our customizable down payment options ensure you have the freedom to decide what works best for you.
Lease Options for Ultimate Flexibility
Leasing an Alfa Romeo opens the door to a whole new realm of flexibility. With lease options, you can enjoy driving a brand-new Alfa Romeo for a predetermined period, typically with lower monthly payments compared to a loan. At the end of the lease term, you have the choice to upgrade to a newer model, purchase the vehicle, or simply return it. Our lease plans come with a variety of mileage options to suit your driving habits, ensuring that your lease perfectly aligns with your lifestyle.
Trade-In for Added Convenience
If you're looking to transition from your current vehicle to an exquisite Alfa Romeo, our trade-in option offers exceptional convenience. The value of your current vehicle can be applied as a credit towards your new Alfa Romeo, reducing the overall cost of ownership. Our team will assess the trade-in value transparently and help you seamlessly integrate it into your financing plan, contributing to a smoother transition.
Special Incentives and Offers to Elevate Your Experience
To elevate your journey even further, we frequently offer special incentives and offers. We consistently present an array of enticing opportunities, such as enticing cash rebates, exclusive retail bonus cash, advantageous driveability packages, returning lessee bonus cash, and remarkably low financing rates that open doors to exceptional ownership. These incentives extend to select models, providing you with exclusive promotions that further enhance your Alfa Romeo experience. Our unwavering commitment to delivering exceptional value ensures that you can unlock significant savings and unique advantages, turning every drive into a celebration of luxury, performance, and value.
Driving a Luxury Car Is No Longer A Dream
As you stand on the cusp of a remarkable driving expedition, our dealership at Westport beckons you to delve into a realm where luxury seamlessly intertwines with performance. A variety of unique financing options and exclusive incentives, all painstakingly designed to guide you into the world of Alfa Romeo ownership, pave the way with our quick and illuminating quote process. The threshold of opulence awaits your step, inviting you to embrace the road ahead and permit us to artfully redefine the story of your driving endeavors. We extend a heartfelt invitation to pay us a visit, for within our domain, your aspiration to commandeer a luxury car transforms into a thrilling and vivid reality that spans time and terrain.
LOCATION
Alfa Romeo of Westport
1026 Post Road East
Westport, CT 06880
HOURS
Monday - Friday:
9:00AM - 6:00PM
Saturday:
9:00AM - 4:00PM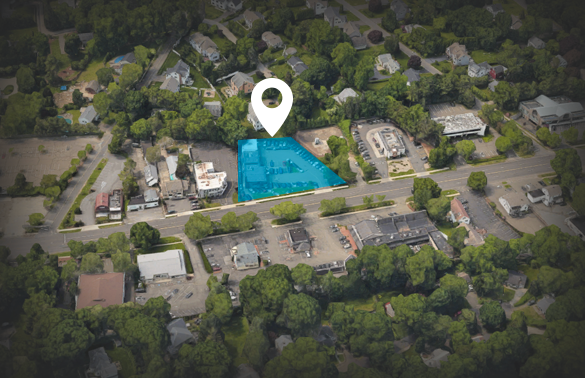 * Images, prices, and options shown, including vehicle color, trim, options, pricing and other specifications are subject to availability, incentive offerings, current pricing and credit worthiness.The advertised price does not include sales tax, dealer conveyance fee of $599, vehicle registration fees, other fees required by law, finance charges and any documentation charges.
We make every effort to ensure the accuracy of the information on this site, however errors do occur. Please verify all information with a sales associate by calling or e-mailing us.
If a person writes a check without sufficient funds in an associated account to cover it, the check will bounce, or be returned for insufficient funds. Each state has laws regulating how merchants may respond to bounced checks. In Connecticut, the merchant may file a civil suit and press criminal charges if the check writer does not reimburse him for a bounced check after the merchant has sent several notices regarding the matter.
Posted Notice Requirement
Merchants and other business owners who accept checks must post a notice where customers are likely to see it warning them of the potential consequences of writing bad checks. The notice must include the civil penalties that bad check writers may face, the appropriate Connecticut statute number and an advisory that the check writer may also face criminal penalties
Civil and Criminal Penalties
As of 2010, civil courts may require the check writer to reimburse the merchant for the value of the check plus pay up to $750 if he has no back account or $400 if the check is returned for insufficient funds. If the merchant chooses to press criminal charges, the bad check writer may face a fine of up to $1,000 and up to one year in jail. Writing a bad check is a felony charge if the check was for more than $1,000 and a misdemeanor if written for a lesser amount.
Required Written Notices
If a check bounces, the merchant must send the check writer a letter by certified mail at the check writer's last known address or place of business. Usually this letter is sent to the address on the writer's check. The letter must inform the writer that the check was returned ask him to reimburse the merchant for the amount of the check and inform him of the potential criminal or civil penalties if he fails to do so. If the check writers does not respond to the letter within 15 days of receipt, the merchant must send a second letter. This letter must inform the check writer that he has 30 days to reimburse the merchant before the merchant takes legal action against him. Both letters must be written in both English and Spanish.