Saved Vehicles

[

00

]
Welcome to My Garage, the modern way to utilize car inventory searches and make it easier for you to collect your vehicles of interest. Now you can personalize your vehicle search with cars that you have recently viewed and saved. If you sign up for our Alerts tool you will be notified by email when a price has been changed or the car has been sold. Our Auto Locator tool will also notify you when a vehicle you are searching for has been added to our inventory. We hope you enjoy using our My Garage tool.
Recently viewed (0)
No viewed cars.
Find the New Alfa Romeo Tonale for Sale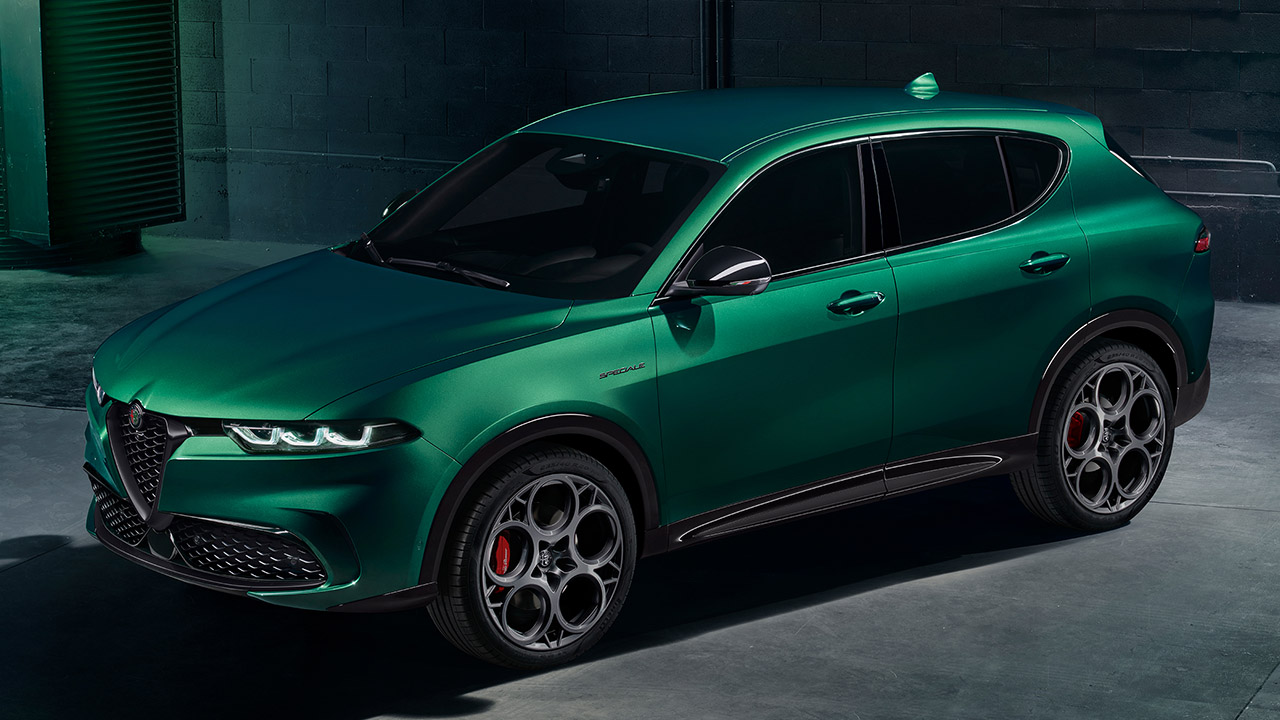 Are you in the market for a luxury car that combines modern technology with superior design and power? Look no further than the new Alfa Romeo Tonale, the stunning SUV from Italian brand powerhouse Fiat Chrysler Automobiles. The newest addition to their long list of distinguished vehicles is sure to turn heads and offers an array of features that make it stand out among other vehicles on the road. From hardware specifications such as 48-volt mild hybrid gasoline engines to innovative safety systems like Traffic Jam Assist, this vehicle promises maximum internal-combustion engine efficiency all bundled into one beautiful package. Read on for more details about what makes this game-changer so special!
Get Familiar with the New Alfa Romeo Tonale's Features
The Alfa Romeo Tonale is the perfect combination of electric power, design, and technology.
Hybrid Powertrain Engine
The 48-volt mild plug-in hybrid petrol engine offers unbeatable efficiency and performance, while its innovative safety system, Traffic Jam Assist, provides maximum convenience and security with its advanced driver assistance features and all-wheel drive. Additionally, this electric motor vehicle comes equipped with an 8-speed dual-clutch transmission that is designed to deliver smooth and efficient gear changes, meaning you can drive in comfort and confidence knowing that your vehicle has been built with the highest quality materials.
Design
The interior of the Alfa Romeo Tonale is designed to provide comfort and luxury, with soft leather seats and high-end materials used throughout its cabin. The dashboard features a 10.25" infotainment system that is compatible with both Android Auto and Apple CarPlay, allowing drivers to stay connected on the go. The exterior of the car is just as impressive, with its sleek and modern design giving off an aura of sophistication.
Automated Emergency Braking
The Alfa Romeo Tonale is equipped with an advanced automated emergency braking system (AEB) to help drivers stay safe and avoid potential hazards on the road. This system utilizes an array of sensors to detect any obstacles in the vehicle's path and will automatically apply the brakes when necessary. Additionally, it can even recognize a pedestrian or cyclist in the path, providing an extra layer of protection.
Ultimately, drivers looking for a luxury vehicle that offers impressive performance and modern features should consider the Alfa Romeo Tonale.
Infotainment System
The infotainment system provides an easy-to-use interface for navigation, entertainment, and more, allowing you to stay connected on the go. The system also features Apple CarPlay and Android Auto integration, so you can access your favorite apps and music without ever having to take your hands off the wheel.
Efficiency and Performance
Reduced fuel consumption by 10% and increased engine performance by 12.5%, resulting in higher efficiency and performance from the Alfa Romeo Tonale's 48-volt mild hybrid petrol engine. This means you can get the most out of your journey with improved fuel economy and higher performance from the engine.
Traffic Jam Assist
The Alfa Romeo Tonale's advanced Traffic Jam Assist system offers drivers a more comfortable and secure experience in congested traffic. By combining data from the vehicle's onboard cameras and sensors with navigation information, this system is able to provide advanced driver assistance functions such as lane-keeping, adaptive cruise control, and automated emergency braking.
Safety
In terms of safety, the Tonale offers a range of advanced driver assistance features that aim to keep both you and your passengers safe on the road. These include things like lane departure warnings, blind spot monitoring, and autonomous emergency braking.
How to Find an Alfa Romeo Tonale for Sale and Drive Away in Style
If you're looking to turn heads and make a statement on the road, then the Alfa Romeo Tonale is the perfect vehicle for you. At an Alfa Romeo dealership, you'll be able to talk to an expert who can help you find the perfect Tonale for your needs. They will also be able to arrange a test drive so that you can experience the power of this game-changer firsthand.
Pre Order
If you're looking to make a statement on the road, the Alfa Romeo Tonale is the perfect vehicle for you. Pre-ordering your new Tonale allows you to get behind the wheel of this unique and stylish car faster than ever before.
When pre-ordering an Alfa Romeo Tonale, you'll be able to customize your vehicle with the features you want most and also enjoy added benefits such as early delivery and exclusive promotional offers. Plus, financing options are available so that you can drive away in style without breaking the bank.
Variety of Choices
No matter where you go, when you drive away in your new Alfa Romeo Tonale, you'll know that you've made an excellent choice. With its stunning design, powerful engine, and advanced safety systems, this is the perfect vehicle for those who want to make a statement on the road while still enjoying maximum comfort and convenience.
At Alfa Romeo, we're committed to making your experience of owning an Alfa Romeo Tonale a pleasant and unforgettable one. Whether you're looking for a vehicle that's powerful, efficient, and stylish or the perfect car to make a statement on the road, our team is here to help you find it. You can also find other vehicles such as the Alfa Romeo Giulia and the Alfa Romeo Stelvio.
Don't Miss Out – Get Your Own Alfa Romeo Tonale Now!
The Alfa Romeo Tonale is a true game-changer in the automotive world. With its powerful engine, advanced safety systems, and stunning design, it's sure to turn heads no matter where you go. Whether you're looking for maximum convenience or just want to make an impression on the road, this vehicle has something for everyone. So what are you waiting for? Visit the Alfa Romeo of Westport dealership today and get behind the wheel of your own Alfa Romeo Tonale! You won't regret it. With all that this car offers, there's no better way to experience luxury driving than with an Alfa Romeo Tonale.
LOCATION
Alfa Romeo of Westport
1026 Post Road East
Westport, CT 06880
HOURS
Monday - Friday:
9:00AM - 6:00PM
Saturday:
9:00AM - 4:00PM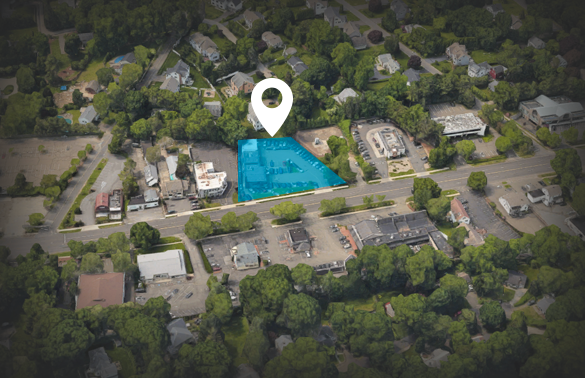 * Images, prices, and options shown, including vehicle color, trim, options, pricing and other specifications are subject to availability, incentive offerings, current pricing and credit worthiness.The advertised price does not include sales tax, dealer conveyance fee of $599, vehicle registration fees, other fees required by law, finance charges and any documentation charges.
We make every effort to ensure the accuracy of the information on this site, however errors do occur. Please verify all information with a sales associate by calling or e-mailing us.
If a person writes a check without sufficient funds in an associated account to cover it, the check will bounce, or be returned for insufficient funds. Each state has laws regulating how merchants may respond to bounced checks. In Connecticut, the merchant may file a civil suit and press criminal charges if the check writer does not reimburse him for a bounced check after the merchant has sent several notices regarding the matter.
Posted Notice Requirement
Merchants and other business owners who accept checks must post a notice where customers are likely to see it warning them of the potential consequences of writing bad checks. The notice must include the civil penalties that bad check writers may face, the appropriate Connecticut statute number and an advisory that the check writer may also face criminal penalties
Civil and Criminal Penalties
As of 2010, civil courts may require the check writer to reimburse the merchant for the value of the check plus pay up to $750 if he has no back account or $400 if the check is returned for insufficient funds. If the merchant chooses to press criminal charges, the bad check writer may face a fine of up to $1,000 and up to one year in jail. Writing a bad check is a felony charge if the check was for more than $1,000 and a misdemeanor if written for a lesser amount.
Required Written Notices
If a check bounces, the merchant must send the check writer a letter by certified mail at the check writer's last known address or place of business. Usually this letter is sent to the address on the writer's check. The letter must inform the writer that the check was returned ask him to reimburse the merchant for the amount of the check and inform him of the potential criminal or civil penalties if he fails to do so. If the check writers does not respond to the letter within 15 days of receipt, the merchant must send a second letter. This letter must inform the check writer that he has 30 days to reimburse the merchant before the merchant takes legal action against him. Both letters must be written in both English and Spanish.