Saved Vehicles

[

00

]
Welcome to My Garage, the modern way to utilize car inventory searches and make it easier for you to collect your vehicles of interest. Now you can personalize your vehicle search with cars that you have recently viewed and saved. If you sign up for our Alerts tool you will be notified by email when a price has been changed or the car has been sold. Our Auto Locator tool will also notify you when a vehicle you are searching for has been added to our inventory. We hope you enjoy using our My Garage tool.
Recently viewed (0)
No viewed cars.
Expert Alfa Romeo Repairs in Westport, CT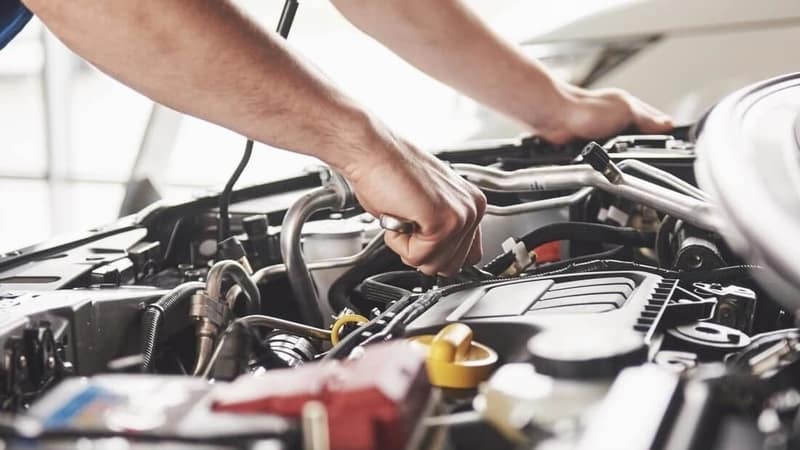 Are you looking for expert Alfa Romeo repairs in Westport, CT? If so, you've come to the right place! At Alfa Romeo of Westport, we have years of experience repairing all kinds of automobiles from various brands. With our cutting-edge tools and expertise in automobile repair technology, we are committed to providing quality service at affordable rates. We specialize particularly in Alfa Romeo repairs, having worked on many models and makes over the past decade, and guarantee that all your needs will be met with the utmost care and efficiency. So if you need an exemplary Alfa Romeo diagnostic or maintenance service or just a regular oil change in Westport, look no further than Alfa Romeo of Westport!
Services of Alfa Romeo Repairs
At Alfa Romeo of Westport, we offer a wide range of services specifically for Alfa Romeo repairs. We perform comprehensive diagnostic tests that allow us to identify potential issues and address them immediately. We work for luxury cars like Bentley, Rolls-Royce, Aston Martin, Alfa Romeo, McLaren, Maserati, etc. We used the latest and most advanced tools and parts, ensuring that all repairs were done to the highest standards. Let us review all the minor and major services that Alfa Romeo provides to their valuable and special customers.
Order Parts
At Alfa Romeo of Westport, we offer a great selection of genuine OEM parts to ensure your vehicle performs optimally. Our parts are sourced directly from the manufacturer, so we get the best quality and they will fit perfectly. We have all the parts necessary for any repair or maintenance job, and our experienced technicians can help you choose the right one for your vehicle. If you need help ordering parts or have questions about Alfa Romeo repairs, please don't hesitate to contact us.
Apparel and Accessories
At Alfa Romeo of Westport, we offer an extensive selection of apparel and accessories to help you make your car look stylish and unique. If you are opting for a new set of seat covers or floor mats, we have something to suit your needs. We also carry a range of exterior accessories such as spoilers, body kits, and more. So, if you want to customize your Alfa Romeo with some unique accessories, look no further than the Alfa Romeo of Westport.
Body Shop
At Alfa Romeo of Westport, we understand the importance of keeping your machine looking and running at its best. That's why we offer full-service body shop services, from minor dent repair to major collision repair and everything in between. The company's experts use the latest technology and the highest quality parts to ensure your repairs are done quickly and correctly. We also have a wide collection of genuine OEM parts designed to fit your vehicle like a glove. With our experienced staff, you can be assured that your Alfa Romeo car will look as good as new.
Repair and Maintenance Services
At Alfa Romeo of Westport, we offer various other services as well to ensure that your vehicle is in top shape. We offer full-service oil changes with OEM filters and fluids that will help keep your engine running smoothly. Let's go through some of them.
Oil Change
At Alfa Romeo of Westport, we provide our customers with exceptional oil change services. Our technicians use only quality parts and advanced tools to ensure that your oil change is done right the first time. We utilize a multi-point inspection system during each service to address any issues before they become major problems.
Fuel Filter
We recognize fuel filters' critical role in your vehicle's performance and longevity. A fuel filter helps keep harmful particles like dirt and debris out of your engine while improving fuel economy. Our technicians can inspect your existing fuel filter and replace it if needed with a high-quality genuine OEM part.
Spark Plugs
Spark plugs are essential for your vehicle's performance and efficiency. They create the spark that ignites the fuel-air mixture in an internal combustion engine, creating a powerful and efficient explosion that drives the pistons. Properly functioning spark plugs help improve performance, reduce emissions, and increase fuel economy.
Air Filter
At Alfa Romeo of Westport, we understand the importance of having a clean air filter in your vehicle. An air filter helps to keep dirt, debris, and other contaminants from penetrating the engine and can help improve overall performance. Our technicians use high-quality replacement filters designed specifically for Alfa Romeo vehicles to ensure your vehicle runs smoothly.
Why Choose Alfa Romeo of Westport Repairs in Westport?
At Alfa Romeo of Westport, we offer the best quality repairs for Alfa Romeo vehicles in Westport. With our experienced team of technicians and cutting-edge technology, we provide fast and effective repairs that will keep your vehicle running at its optimal level. Our team is highly trained to tackle all kinds of automobile repair issues, and our diagnostic tests can accurately identify any potential problems with your vehicle and address them quickly. With our fair prices, quality workmanship, and excellent customer service, you can trust that our company will exceed all your expectations.
Book the Best Choice for Alfa Romeo Repairs and Services!
At Alfa Romeo of Westport, we strive to provide the best quality repairs and services for Alfa Romeo vehicles. Our experienced team of technicians is highly professional in handling all kinds of automobile repair issues. The company uses cutting-edge technology and only genuine OEM parts to ensure that your vehicle runs at its optimum level with maximum efficiency. Moreover, our Service Specials offer discounts on oil changes, brake services, detailing, exhaust repairs, and other maintenance services, so you can get the best value for your money. If you're looking for exceptional repairs or servicing in Westport, contact us today! Let's work together towards a better driving experience with your beloved luxury car.
LOCATION
Alfa Romeo of Westport
1026 Post Road East
Westport, CT 06880
HOURS
Monday - Friday:
9:00AM - 6:00PM
Saturday:
9:00AM - 4:00PM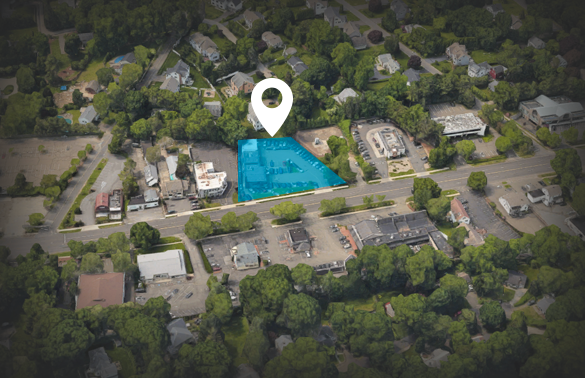 * Images, prices, and options shown, including vehicle color, trim, options, pricing and other specifications are subject to availability, incentive offerings, current pricing and credit worthiness.The advertised price does not include sales tax, dealer conveyance fee of $599, vehicle registration fees, other fees required by law, finance charges and any documentation charges.
We make every effort to ensure the accuracy of the information on this site, however errors do occur. Please verify all information with a sales associate by calling or e-mailing us.
If a person writes a check without sufficient funds in an associated account to cover it, the check will bounce, or be returned for insufficient funds. Each state has laws regulating how merchants may respond to bounced checks. In Connecticut, the merchant may file a civil suit and press criminal charges if the check writer does not reimburse him for a bounced check after the merchant has sent several notices regarding the matter.
Posted Notice Requirement
Merchants and other business owners who accept checks must post a notice where customers are likely to see it warning them of the potential consequences of writing bad checks. The notice must include the civil penalties that bad check writers may face, the appropriate Connecticut statute number and an advisory that the check writer may also face criminal penalties
Civil and Criminal Penalties
As of 2010, civil courts may require the check writer to reimburse the merchant for the value of the check plus pay up to $750 if he has no back account or $400 if the check is returned for insufficient funds. If the merchant chooses to press criminal charges, the bad check writer may face a fine of up to $1,000 and up to one year in jail. Writing a bad check is a felony charge if the check was for more than $1,000 and a misdemeanor if written for a lesser amount.
Required Written Notices
If a check bounces, the merchant must send the check writer a letter by certified mail at the check writer's last known address or place of business. Usually this letter is sent to the address on the writer's check. The letter must inform the writer that the check was returned ask him to reimburse the merchant for the amount of the check and inform him of the potential criminal or civil penalties if he fails to do so. If the check writers does not respond to the letter within 15 days of receipt, the merchant must send a second letter. This letter must inform the check writer that he has 30 days to reimburse the merchant before the merchant takes legal action against him. Both letters must be written in both English and Spanish.