Saved Vehicles

[

00

]
Welcome to My Garage, the modern way to utilize car inventory searches and make it easier for you to collect your vehicles of interest. Now you can personalize your vehicle search with cars that you have recently viewed and saved. If you sign up for our Alerts tool you will be notified by email when a price has been changed or the car has been sold. Our Auto Locator tool will also notify you when a vehicle you are searching for has been added to our inventory. We hope you enjoy using our My Garage tool.
Recently viewed (0)
No viewed cars.
2024 Alfa Romeo Tonale TI Lease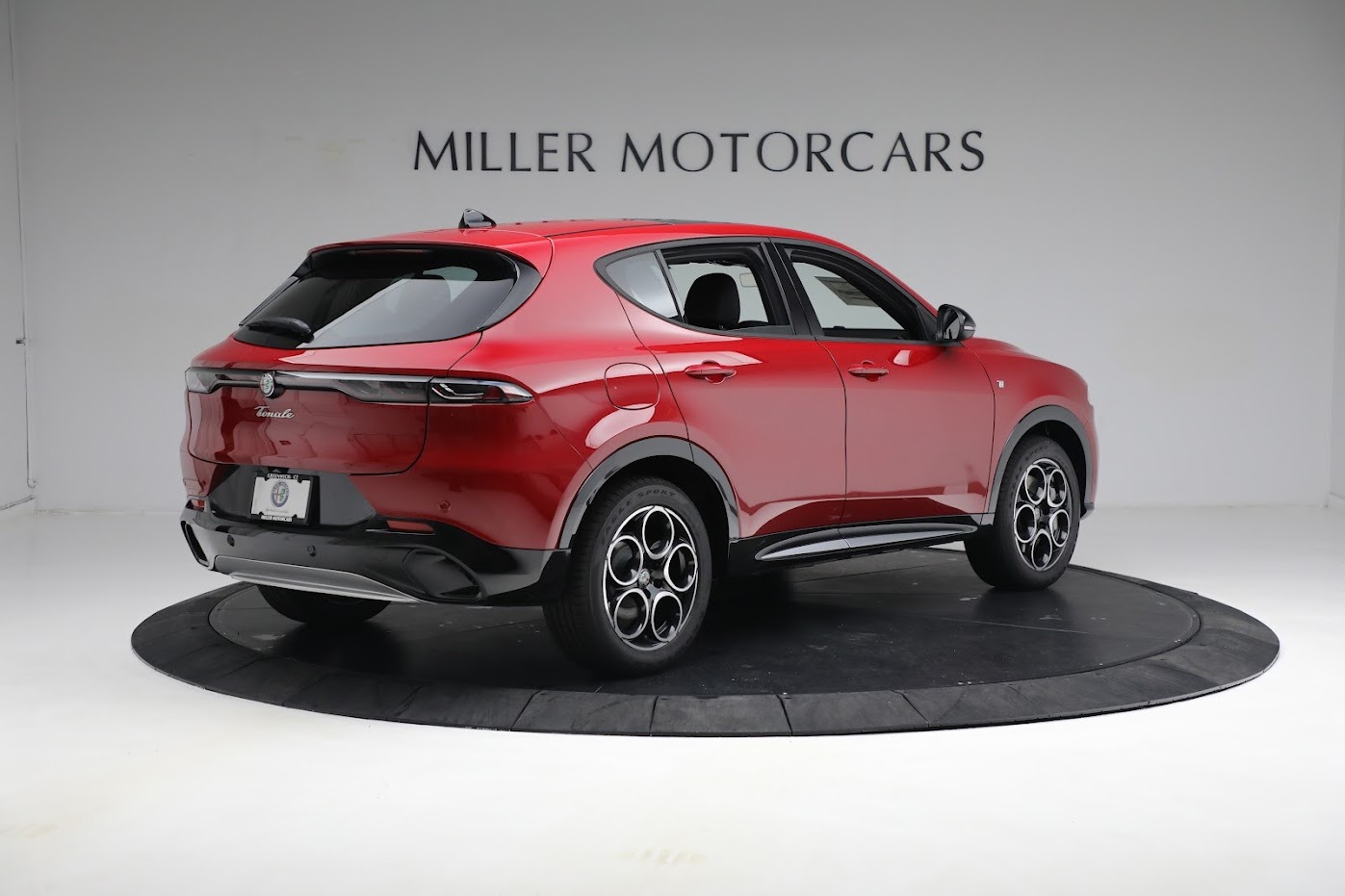 The 2024 Alfa Romeo Tonale TI Lease is an exciting and stylish introduction to the world of Italian automotive perfection. The legendary Alfa Romeo brand created this small SUV, which blends outstanding style, innovative technology, and performance prowess in a vehicle that encapsulates the essence of driving pleasure. Within the Alfa Romeo portfolio, the "TI" designation normally denotes a high-performance trim level that promises not just an exhilarating driving experience but also a slew of premium features and conveniences. As we dig deeper into the 2024 Alfa Romeo Tonale TI lease, we'll uncover a vehicle that represents the brand's commitment to merging style and substance for discerning enthusiasts and drivers looking for an upgraded automotive experience.
Introducing the 2024 Alfa Romeo Tonale
The Alfa Romeo Tonale 2024 is a much-awaited addition to the Alfa Romeo portfolio, bringing Italian flair and performance to the compact SUV sector. The Tonale promises to bring a fascinating blend of design, technology, and driving characteristics, building on the brand's strong legacy of manufacturing sporty and elegant automobiles. The Alfa Romeo Tonale is a small, luxurious SUV that epitomizes Italian engineering and design. This SUV, which is anticipated to arrive in showrooms in 2024, has already created quite a stir among car fans. Here are some specifics on what distinguishes the Tonale:
Striking Italian Design
The Tonale is no exception to Alfa Romeo's bold and distinctive design language. The Tonale exhibits a perfect combination of modern aesthetics and historic Italian flair with its sculpted lines, aggressive front fascia, and characteristic Alfa Romeo triangular grille. It's a small SUV with a sporty and sophisticated look.
Hybrid Powertrain Options
The Alfa Romeo Tonale 2024 is projected to have a variety of powertrain options, including hybrid models. This demonstrates the company's dedication to ecologically friendly technologies while maintaining its performance-driven reputation. The hybrid technology is expected to enhance fuel efficiency and pollution while also providing fast acceleration.
All-Wheel Drive
The Tonale, like most Alfa Romeo vehicles, is likely to offer all-wheel drive (AWD) as an option. This AWD system improves the SUV's handling and traction in a variety of driving circumstances, making it extraordinarily suitable for both urban and off-road adventures.
Driver-Centric Interior
The interiors of Alfa Romeo vehicles are regarded as being driver-focused, and the Tonale should be no exception. The cabin is supposed to give a comfortable and entertaining driving experience thanks to a well-designed cockpit, supportive seats, and high-quality materials.
Sporty Handling
The Tonale is expected to follow in the footsteps of Alfa Romeo's lengthy history of developing vehicles that provide an exciting driving experience. It should provide a sporty yet comfortable ride, letting drivers enjoy curvy roads with confidence, thanks to precision steering and a well-tuned suspension.
Compact Size
Because of its compact size, the Tonale is ideal for use in urban environments since it is simple to maneuver and offers convenient parking options. People who are searching for a daily vehicle that is also capable of handling weekend adventures may find this to be a fair alternative.
Current Lease Terms for the 2024 Alfa Romeo Tonale TI
Let's now come to the fun part: how you can lease a 2024 Alfa Romeo Tonale TI and drive away in it. People now frequently use leasing to enjoy high-end vehicles without the long-term commitment of ownership. The Tonale TI's current leasing conditions are summarized as follows:
Monthly Payments
Depending on your basic credit score, the down payment you make, and the length of the lease, your monthly lease payments for the Tonale TI will change. To make driving their cars more accessible to drivers, Alfa Romeo frequently offers attractive leasing rates.
Lease Term
Typically, lease durations are between 36 to 48 months. While shorter leases could have somewhat higher monthly payments, they have the benefit of allowing you to drive away in a new car sooner.
Mileage Allowance
Leases include a mileage allowance, which is sometimes specified as a yearly cap. It's vital to select a mileage allowance that fits your driving patterns because going over this cap can result in additional penalties.
Down Payment
Alfa Romeo frequently offers lease choices with fewer upfront expenses, making it more accessible for potential lessees, even though some leases require a sizable down payment.
End-of-Lease Alternatives
You will have a number of alternatives at the conclusion of your lease period. You have the choice to buy the Tonale TI, lease a different Alfa Romeo model, return the car, or look into other options.
Why Lease the 2024 Alfa Romeo Tonale TI?
Several factors make leasing the 2024 Alfa Romeo Tonale TI a desirable choice:
Affordability: When compared to financing a purchase, leasing often includes cheaper upfront fees and monthly payments. This may make a high-end SUV like the Tonale TI more affordable for motorists.
Take Advantage of the Newest Features: Leasing enables you to drive a brand-new car with the newest features and technology. This puts you on the cutting edge as vehicle technology develops quickly.
No-hassle Maintenance: The manufacturer's warranty typically covers leases, so you won't have to worry about exorbitant repairs during the lease term.
Flexibility: You have the option to continue leasing, purchase the car, or look into other possibilities at the end of your lease. This versatility fits with your shifting choices and demands.
Embrace Italian Elegance: Lease Your Tonale TI Today!
The 2024 Alfa Romeo Tonale SUV is expected to be an enthralling addition to the Alfa Romeo collection, combining Italian flare with current technology and eco-friendly powertrains. It aspires to win the hearts of enthusiasts and those looking for a stylish and performance-oriented compact SUV with its distinctive design, compelling driving experience, and well-appointed interior. Its leasing is your pass to Italian performance and luxury in a small SUV. This car will attract drivers who want both flair and substance on the road thanks to its breathtaking design, cutting-edge technology, and current lease terms. Why wait? Start your trip with the Tonale TI today and dive into the world of Italian automotive brilliance.
LOCATION
Alfa Romeo of Westport
1026 Post Road East
Westport, CT 06880
HOURS
Monday - Friday:
9:00AM - 6:00PM
Saturday:
9:00AM - 4:00PM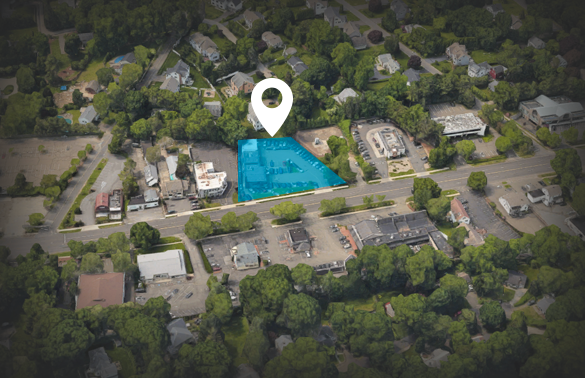 * Images, prices, and options shown, including vehicle color, trim, options, pricing and other specifications are subject to availability, incentive offerings, current pricing and credit worthiness.The advertised price does not include sales tax, dealer conveyance fee of $599, vehicle registration fees, other fees required by law, finance charges and any documentation charges.
We make every effort to ensure the accuracy of the information on this site, however errors do occur. Please verify all information with a sales associate by calling or e-mailing us.
If a person writes a check without sufficient funds in an associated account to cover it, the check will bounce, or be returned for insufficient funds. Each state has laws regulating how merchants may respond to bounced checks. In Connecticut, the merchant may file a civil suit and press criminal charges if the check writer does not reimburse him for a bounced check after the merchant has sent several notices regarding the matter.
Posted Notice Requirement
Merchants and other business owners who accept checks must post a notice where customers are likely to see it warning them of the potential consequences of writing bad checks. The notice must include the civil penalties that bad check writers may face, the appropriate Connecticut statute number and an advisory that the check writer may also face criminal penalties
Civil and Criminal Penalties
As of 2010, civil courts may require the check writer to reimburse the merchant for the value of the check plus pay up to $750 if he has no back account or $400 if the check is returned for insufficient funds. If the merchant chooses to press criminal charges, the bad check writer may face a fine of up to $1,000 and up to one year in jail. Writing a bad check is a felony charge if the check was for more than $1,000 and a misdemeanor if written for a lesser amount.
Required Written Notices
If a check bounces, the merchant must send the check writer a letter by certified mail at the check writer's last known address or place of business. Usually this letter is sent to the address on the writer's check. The letter must inform the writer that the check was returned ask him to reimburse the merchant for the amount of the check and inform him of the potential criminal or civil penalties if he fails to do so. If the check writers does not respond to the letter within 15 days of receipt, the merchant must send a second letter. This letter must inform the check writer that he has 30 days to reimburse the merchant before the merchant takes legal action against him. Both letters must be written in both English and Spanish.